Specialty Clinic
Bringing experts to you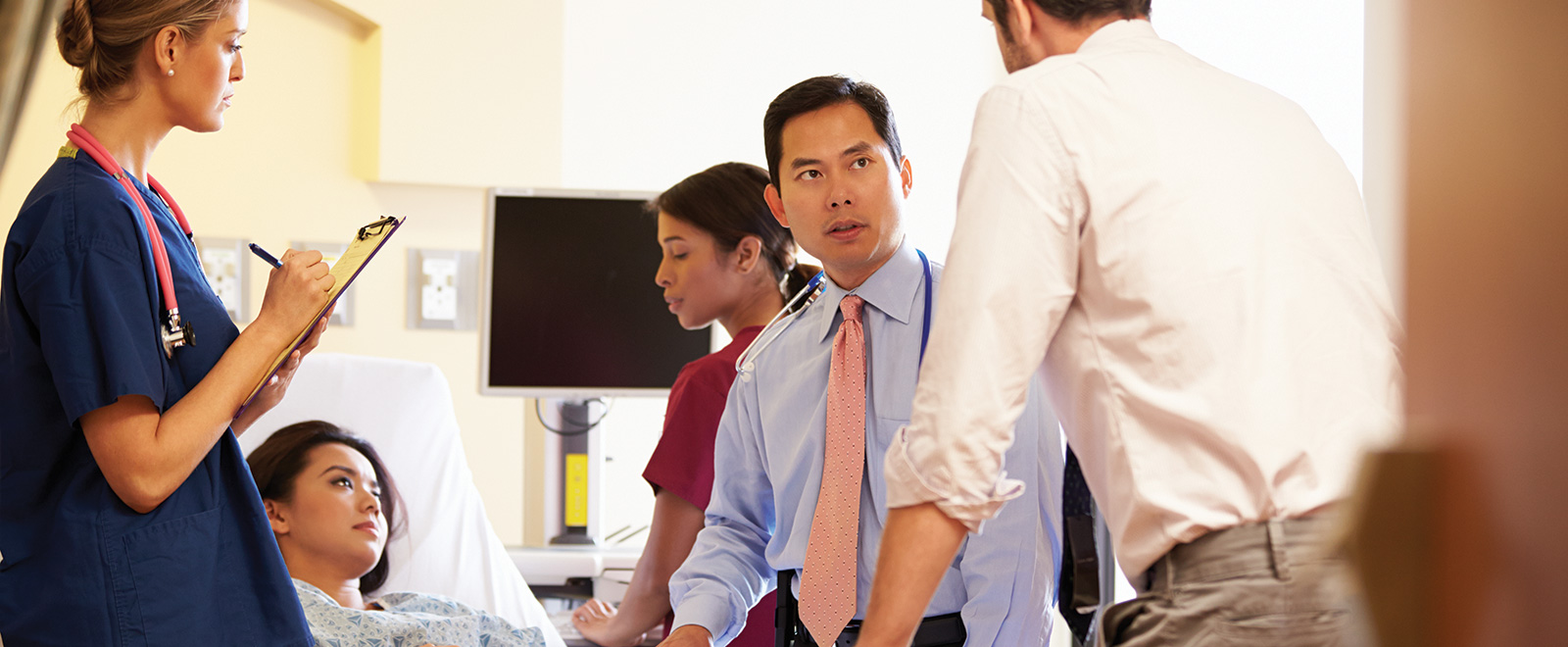 Your primary care provider can handle many health issues, but when something becomes more complicated you may need to see a specialist. Yet the thought of traveling out of town—especially if you are uncomfortable—can be daunting. That's why Prowers Medical Center brings doctors to you through the Specialty Clinic.
At our Specialty Clinic, we are pleased to offer our patients access to regional experts in several specialties. Our visiting specialists, who are mainly based in Denver, Colorado Springs and Pueblo, come to Prowers Medical Center on a regular basis. By bringing skilled specialists to you, you don't have to leave town to receive care comparable to what is found in urban communities. It's our way of enhancing your access to specialty care and making true on our promise to provide you with complete, compassionate care.
Our specialists come to our Specialty Clinic on various days throughout the month. We are always adding new specialists to serve you better.
Our specialty doctors make it convenient for you to receive lab tests, imaging, cardiac tests, rehabilitation and infusion right here in town by coordinating care with other hospital departments. They also work closely with your primary care doctor as part of your healthcare team.
Specialties Offered
Pulmonology & Sleep Studies
General Calendar and Appointments
Specialty | Doctor | When they come | Number for appointments
Audiology, HearAid, 1st and 3rd Wednesdays, 719-544-3828
Breast Specialty Care, Dr. DeWing, 2nd Monday, 719-477-0211
Cardiology, Dr. Gibson, 1st and 3rd Thursdays, 719-562-2900
Cardiology, Dr. Gustafson, every Monday, 719-635-7172
Ear, Nose & Throat, Dr. Salazar, second Friday, 719-566-1277
General Surgery, Dr. Smith, full time, 719-336-7005
General Surgery, Dr. Swanson, varies, 719-336-7005
Hearing Aids, DigiCare, every Tuesday, 719-676-3277
Oncology, Dr. Hoyer/Lisa Adams, 4th Thursday and Friday, 719-365-6568
Ophthalmology, Dr. Clifford, varying schedule, 1-800-526-3937
Ophthalmology, Dr. Roberts, 2nd and 4th Thursday, 719-258-1240
Orthopedics, Dr. Meinig, 1st Wednesday, 4th Friday, 719-776-3360
Orthopedics, Dr. Porter, 2nd and 4th Wednesdays, 719-595-7780
Podiatry, Dr. Yakel, varying schedule, 719-336-7005
Prosthetics, Hanger Clinic, every Wednesday, 719-542-8522
Pulmonology, Dr. Shapiro, varies, once a month, 719-564-1542
Urology, Dr. Bickel, 2nd Tuesday, 1-877-545-9713
Vascular Surgery, Dr. Hurlbert, 4th Wednesday, 719-364-8346
Contact Us
8:00 am – 5:00 pm, Monday – Friday
Specialty Clinic Phone: (719) 336-7005
301 Kendall Drive, Lamar