Quality of Care at Prowers Medical Center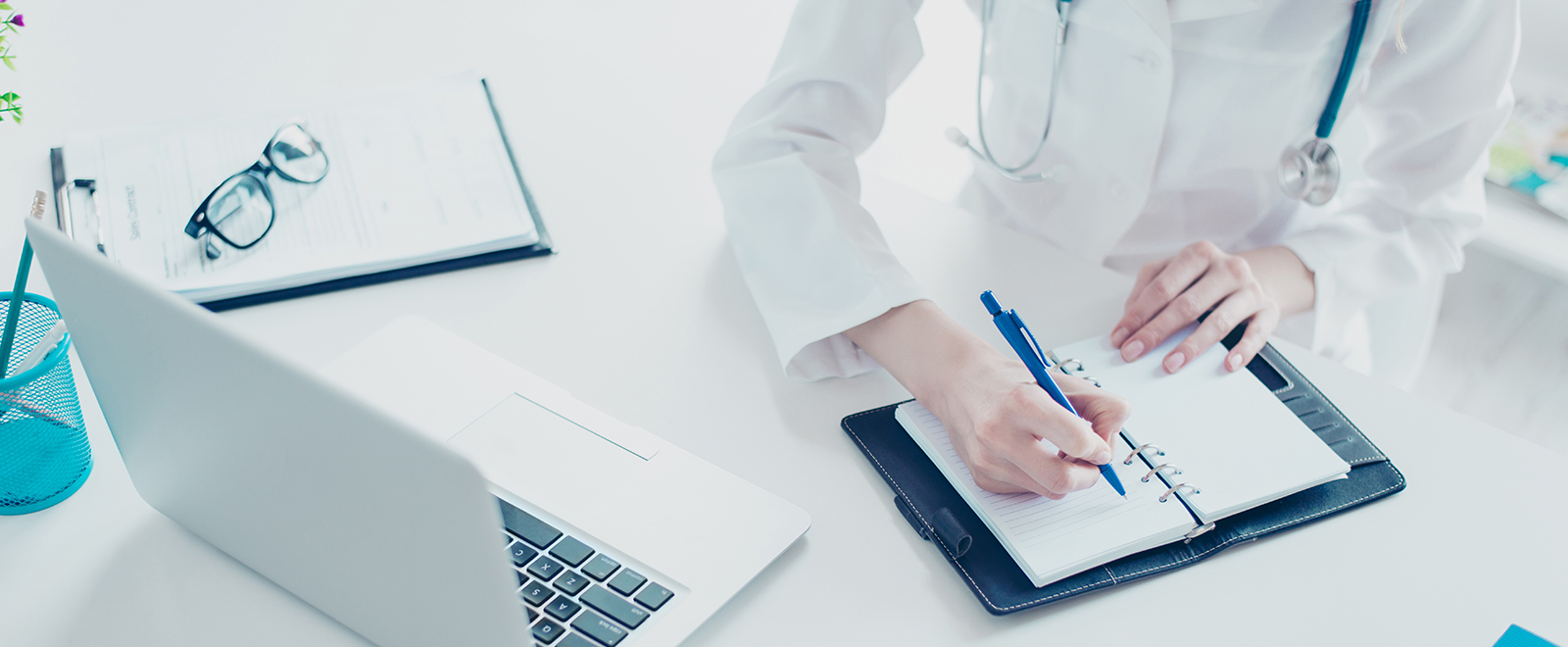 Location
Prowers Medical Center Quality Department
401 Kendall Drive
Lamar, CO  81052
Appointments: 719-336-7098
Monday – Friday
8:00 AM – 5:00 PM
What does the Quality Department do?
Staff in the Prowers Medical Center Quality Department oversees those actions and services that affect a patient's experience at the hospital, including:
Quality of care concerns;
The reporting of data to local, state and federal authorities on quality of care and patient safety;
Safety Event reporting;
Hospital accreditation through DNV GL; and
The monitoring and completion of quality improvement projects throughout the hospital.
What is the definition of patient experience?
The Quality Department has adopted the Press Ganey definition of patient experience, which is:
Delivering safe, high-quality care during a patient's healing journey in a compassionate and empathetic environment by engaged, resilient care teams.
How do I communicate to the Quality Department my experience as a patient?
There are several ways to communicate your experience.
First, if you are an inpatient in our hospital, approximately two to three weeks after discharge, we will send you a paper survey in the mail to complete. We pay particular attention to your responses in that survey because it is part of our report we make to Medicare and Medicaid. You can see aggregate results of previous surveys on the Hospital Compare website at Hospital Compare.
Second, talk with any hospital staff about your concerns. Staff are expected to address your concerns, if possible, at the time you communicate with them.
Third, call or write to the Quality Department. The phone number is 719-336-7098 or you may send a letter to Attn: Quality Department, Prowers Medical Center, 401 Kendall Drive, Lamar, CO 81052.
You may stop by and share your patient experience. Often, there is a staff person in the Quality Department, Monday through Friday, from 8:00 AM to 5:00 PM.
HCAHPS Survey
If you've stayed at Prowers Medical Center in the last few years, you may remember receiving a survey in the mail shortly after your visit. The hospital participates in a survey program through the Centers for Medicare and Medicaid Services (CMS). The ultimate goal of the Hospital Consumer Assessment of Healthcare Providers and Systems (HCAHPS) patient satisfaction survey is to consistently analyze quality of care. By participating in the survey, you help the hospital improve, which, in turn, improves healthcare for our community. When you receive it in the mail, it will look like it is coming from Prowers Medical Center, but it's really sent by an independent survey company. The survey is given to all inpatients at the hospital, whether they have private insurance or receive Medicaid or Medicare.
The survey asks 27 questions about your care experience to learn how well nurses and doctors communicated with you, whether or not you were educated about your medications, how clean the facility was, and more. It's a chance for you to reward the hospital for a job well done, or offer suggestions for improvement. For now, only those who stay at the hospital are surveyed using the HCAHPS form.
How HCAHPS Results are Used
Survey results provide a baseline for the future, helping the hospital measure progress over time. The goal, of course, is to continually improve quality and surveys go hand-in-hand with recent quality efforts. In 2016, the hospital received several kudos and awards. The clinic, home health and laboratory were extensively surveyed by the State of Colorado and received a rare, zero-deficiency rating. Also, Quorum Health Resources named Prowers Medical Center the Most Improved and Best Overall of the Critical Access Hospitals they manage nationwide. Finally, iVantage Health Analytics reinforced this by naming the hospital a Top 100 hospital in 2017 among Critical Access Hospitals.
If you have questions about the HCAHPS survey or quality efforts in general at Prowers Medical Center, call Margaret White, Quality Director at 719-336-7098.
DNV-GL Accreditation
In the world of healthcare, there's a new yard stick for measuring safety and quality, and it's called DNV-GL. You may have heard of The Joint Commission, the American accreditation standard that has been the favored accreditation organization for years. While The Joint Commission is well respected and well used, many hospitals are turning to DNV-GL to achieve accreditation. DNV-GL is the accepted leader worldwide, and provides more robust standards of operation. Prowers Medical Center is pleased to announce we have successfully completed the DNV-GL accreditation process.
You may wonder what this means for you, the patient. Bottom line, it means more consistent quality and patient safety.
"It's not that we weren't providing quality care before. It's that DNV-GL makes the care we deliver more consistent and systematic, and ultimately more measurable. For patients, it gives peace of mind to know that the processes at our hospital are evidence-based, industry standards," said Craig R. Loveless, CEO for Prowers Medical Center.
Drive to Improve Quality
Achieving accreditation is all a part of the hospital's drive to increase quality in all its manifestations, from improving individual patient care and bettering services, to achieving consistent, high-quality outcomes.
DNV-GL accreditation is not just a stamp of approval every once in a while – it's a consistent plan of visits and an adopted set of standards for operation. Achieving DNV-GL accreditation is somewhat unique for a hospital of Prowers Medical Center's size.
DNV-GL requires the entire staff—every team member—to comply with the policies and procedures outlined for quality success. Doing so helps the team operate as a whole, delivering care using the same method each time—methods that have been studied and proven to be most effective.
DNV GL's accreditation program for hospitals is called the National Integrated Accreditation of Healthcare Organizations (NIAHO). It promotes team members to openly share ideas for process improvements and safety protocols across departments. DNV-GL provides a multi-industry approach to improving quality and safety in 100 countries. That is why we chose to have our organization evaluated by DNV GL.